To start the Instagram account until the opening of the new restaurant in Notting Hill,
When Abby Met Claud

,
I was asked to illustrate Abby and Claudia, the owners. The illustration was separated as a grid on Instagram and was displayed in the front window of the restaurant. I also made illustrations for the highlights stories, an animated version for social media, and templates to be used on social platforms. I loved so much this project! It was really fun to see the process of the restaurant coming to life. <3
Highlights for Instagram Stories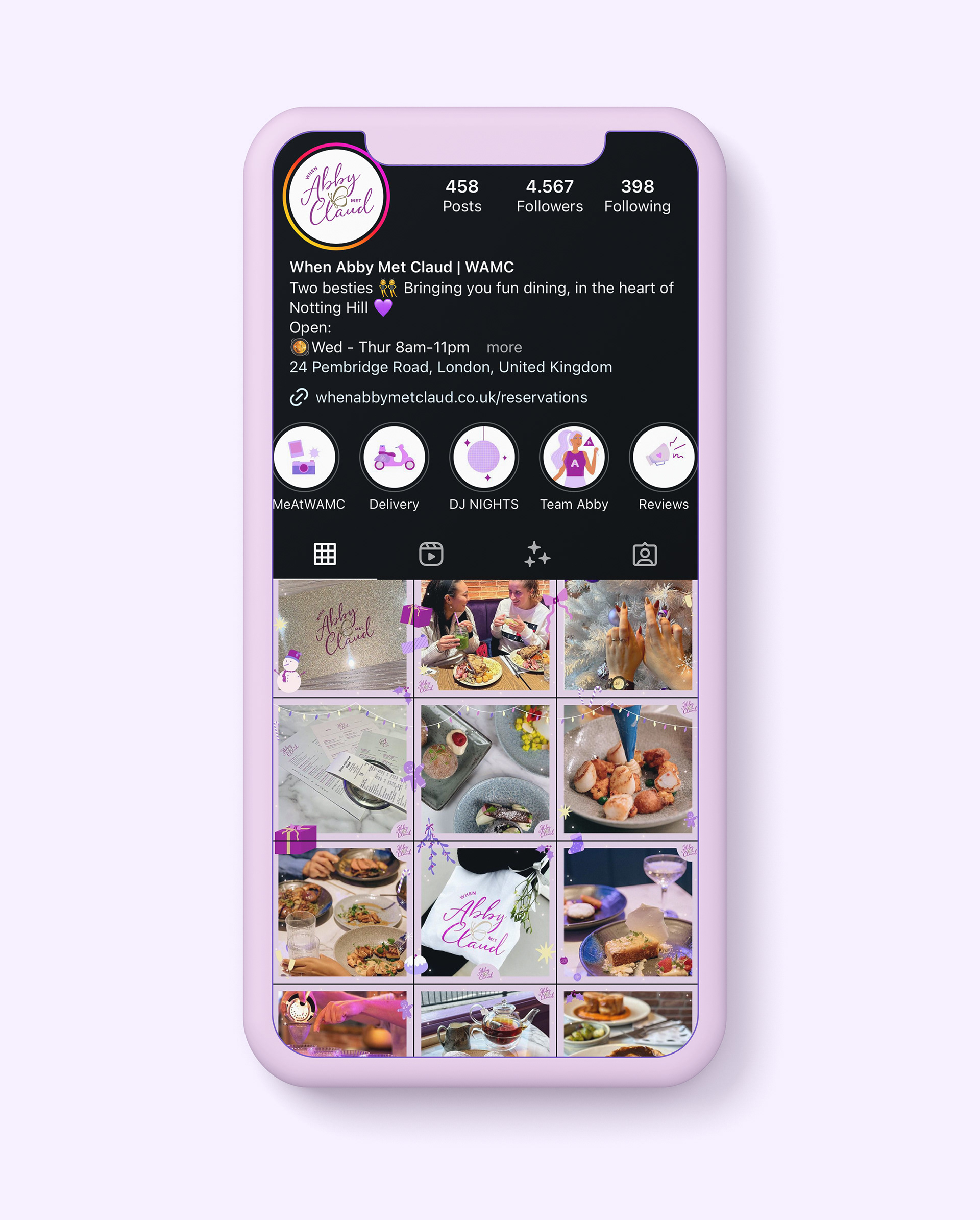 Illustrations for the Advent Calendar on Instagram.